Reblogged from Cheryl & Leslies Motorcycle Adventures.
Oh I would love to do this highway some day.
Advgrrl Motorcycle Adventures & More
I found a great web site for anyone to peruse if you are traveling Canada on a bike.  I will be posting some of its content here but use this link, GRAVELTRAVEL.CA to read all about the many back country roads up here.  The site also include the TCAT-Tans Canada Adventure Trail.  Plus, like last year….anyone planning to ride to Alaska please feel free to post any comments or questions if you feel we might be of any assistance in your planning.
The DIRT
Name: The Dempster Highway
Duration: 2-5 days
Rating:  Class 2
Accomodations: Camping, motels
Distance: 734 km one way, 1468 km return trip
Location: Yukon and North West Territories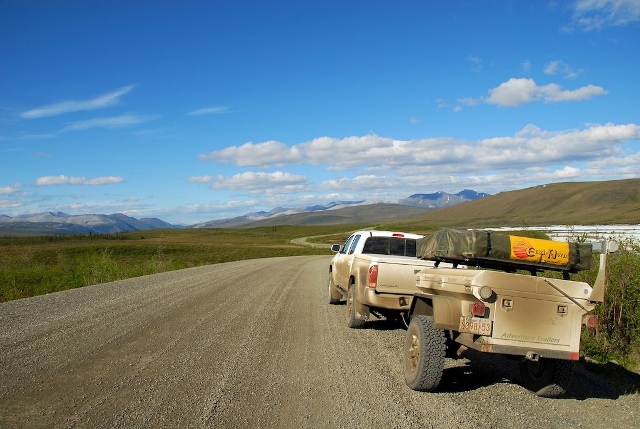 Photo By Russel Higginson
View original post 1,149 more words